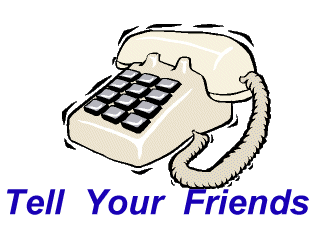 Click here
It's all in
A-Wedding Day.
Search The
Shopping Plaza
Wedding Planning
Your Wedding Date on 8/8/8 - That is; August 8, 2008
---
Since ancient days, in many cultures, brides and grooms chose their wedding date very carefully. Some days have always been preferred over others.
Even today in the USA, certain dates are considered more popular than others. Traditionally Labor Day, Memorial Day, the 4th of July, the Christmas holiday season and the Thanksgiving weekend are chosen most often for wedding celebrations.

Two very sought after wedding dates in the last century were June 6, 1989 0r 6/7/89 and August 8, 1988 or 8888.
As we entered the new century, 2007 offered the unique date: 777.
777 was an incredibly popular day that has been booked as long as 2 years in advance. Wedding venues and professionals lured brides and grooms with special commemorative offers.
2008 offers not one, but two memorable dates that will probably top all of the traditional holiday weekend weddings. In fact, it seems that 6/7/8 and 8/8/8/will be the other 7/7/7.
We have interviewed engaged couples who chose either June 7, 2008 - 678 or August 8, 2008 - 888 as their wedding dates. We also interviewed wedding vendors, professionals and service providers hired by them.
Brides and grooms like these dates because they sound cool, and are easy to remember. and wedding vendors, professionals and service providers like them because they are not only great for business but offer room for creativity.

At the writing of this article, October 2007, couples are booking these days and venues are filling very quickly.
Wedding locations such as Las Vegas have already announced special deals for brides and grooms marrying on either of these dates.



8 / 8 / 8 weddings


So you thought that marrying on 777 brings luck and that you missed it because you were not quite ready. Guess what? While 7/7/07 will never come around again in our lifetime, you are blessed with 888. That is right! This date too, though less known, brings its own luck and good fortune. The Chinese certainly think that August 8, 2008 is a very special day because the digits "888" is believed to be very lucky number to be born or get married on. It is not surprising then that the 2008 Olympic Games will be held in Beijing, China with the opening ceremonies held on Aug. 8, 2008 or 8/8/8. As East meets West and our society encourages cultures to intertwine, many non-Chinese couples have adopted the significance of the numeral 8 especially in multiples, and decided that it is meaningful enough to be chosen as their wedding date. According to Chinese culture, 8 is a Lucky number that stands for prosperity and good fortune. Triple it and you got a lucky 888-wedding day. When you take the numeral 8 and turn on its side 8, it becomes the symbol for infinity - forever. This is a symbol most fitting to represent love and the beginning of a marriage. If you consider this as the date for your wedding, you are not alone. Though it falls on a friday, three numeral 8 or prosperity and good fortune x3, coupled with eternity is an extremely popular date for weddings. To read why Friday weddings are gaining popularityCLICK HERE. So, if you opt for 8/8/8 you must hurry, as many venues and vendors are already booked.
We have interviewed engaged couples who chose August 8, 08 - 8/8/8 as their wedding dates as well as wedding vendors, professionals and service providers hired by them.

Brides and Grooms
Having conducted the interviews, we found out that brides and grooms chose it:
To add the blessings of prosperity and good fortune X3 to their marriage
To add the symbol 8 that means eternity and make their love last forever 8.
To have their lives intertwine with no beginning and no end like 2 rings that when intertwined make an 8.
To have a long weekend to celebrate. Of great importance was also the fact that the 8th of August falls on a Friday allowing for: a weekend long enough for guests from far away not to have to rush home, also a weekend long enough for relaxing, un-hurried destination weddings. But for many, having it all while saving money tops the cake, so to speak. As of this writing, even with the growing popularity of the date, most vendors have not raised their standard fees though this may change. Currently, a Friday evening wedding in general is less popular and if you hurry and book before vendors decide to cash in on the popularity of 8/8/08 and can get the Friday deals, you may shave at times, almost 50% off its cost of the same wedding on a Saturday or even a Sunday without looking cheap to your friends. Well, is 8/8/8 a lucky day?
To have time for a relaxed honeymoon before school starts. The beginning of August has been a desirable time of year for students and those in the education field to get married. They prefer to wed in the summer rather than during the school year and like the idea of marrying and honeymooning in August so they return from their honeymoons just before the beginning of the new school year feeling happy, refreshed and invigorated. August is a also a good month because wedding guests from afar are more open to travel in the summer and because it accommodates outdoor weddings. Now add 888 and you got a perfect date.
To have a date that sounds special. Some of those we interviewed said that 8/8/08 has a nice ring to it. One groom who writes greeting cards and is into rhyme and music said that he likes how OUR DATE is 8/8/8 rhythms. He suggested that putting it into music (he plans to do so,) requires musical notes and an octave is a set of 8 musical notes.
To draw from the possible creativity it offers.
To generate a unique wedding theme. A few couples just liked the way 888 looks on their invitations and the creative decoration ideas it gives them. Others like the theme for their wedding citing possibilities including the introduction of some Chinese motifs into the wedding theme to explain why this date was chosen.
To always remember their anniversary. All, with no exception liked the fact that the date is easy to remember. I can certainly identify with this way of thinking. When I chose to get married on the 4th of July, I considered that the date is easy to remember, we'll be off from work and that every year the entire country will help us celebrate.


Vendors and Locations;
Wedding locations such as Las Vegas, the wedding capita of the world, have already announced special deals for 8/8/8 brides and grooms marrying in what some establishments there call Crazy Eights Weddings. Wedding Vendors, Professionals and Service Providers are getting ready for 8/8/8 weddings with special offers.For example:

One Las Vegas hotel offers an, August 8, 2008 package where All Wedding and ceremony Items as well as the accommodations for the bride and groom on the wedding day are included for only $888.00. Excluded are the accommodations for the guests and the costs of the reception.
A local photographer we met at a Bridal Show in Southern California said that he had already received over 20 inquiries about her availability on 888. As the show special she offered her advertised price schedule. When I questioned her, she said that she is considering charging extra, due to the high demand for her services on both 6/7/8 and 8/8/8.
Wedding Accessories by Nily offers a complete collection of swarovsky 888 wedding accessories.
A friend of ours who is a local wedding officiant, is already totally booked at her facility and forwards couples to other officiants in and out of the area.


8 IDEAS FOR 8
So, you plan a day full of 8 s and looking for ideas, Have something special happen at your wedding on 8/8/8 at 8:08. Start the ceremony, or exchange vows or rings, or have the toast to the bride and groom, or the first dance or cutting the cake at that time. Seat 8 guests per table. Serve 8 different hors d'oeuvres, 8 courses in the meal, and 8 sweet deserts. Have eight adults in your wedding party Have eight different flowers in your bouquet. Have 8 items in your centerpieces, Instead of an 8-tier wedding cake you may have 8 single layer cakes placed either side by side or on various height pedestals on your cake table.
If you have ideas, please send them to us.

Copyrights © 2007 All Rights Reserved Nily Glaser,

---
Do you like this article? Place it on your website!

Copyrights © 2007 All Rights Reserved Nily Glaser, A-wedding Day and Gan Publishing
Permission to re-print
If you would like to add contents to your site, newsletter, or publication, we grant you permission to post this Article and forward it to your friends. You must include all copyrights information, keep each articles AS IS with no additions or deletions, actively hyperlink to A-wedding Day and to any links within the article, and post the entire by-line. Set By Nily Glaser of A-wedding Day right under the title of the article, as a hyperlink.

BYLINE Copyrights © 2007 All Rights Reserved Nily Glaser, Nily Glaser is the founder of A-wedding Day.
A-wedding Day is a very popular Wedding Resource and Information Center, and a discount shopping mall for wedding gifts, supplies and bridal accessories.

Please send us a courtesy copy of your publication and / or the URL and a website link.
Please snail mail a copy of any printed publication using this article to:
A-wedding Day, A Gan Publishing Company
3638 University Avenue Suite # 203
Riverside, California 92501
The fantastic information in your articles by Nily Glaser took the stress off planning my wedding, which turned out great. It is a shame that such terrific information is hiding on a web site that I was lucky enough to find. You should publish them, maybe as a book or a wedding planner, so more brides like me can benefit.
I posted your web site information on the bulletin board at my college.
Thank you!
Tina M. from San Francisco
Just wanted to let you know that your articles MADE our wedding a success. The information and ideas were so helpful, my fiancé and I relied on them to plan our wedding. Our wedding Day went without a hitch! What a great way to start our marriage! We'll be sure to tell other brides and grooms to read them.
Margi and Kevin Brown


We just got engaged and being teachers, were thinking of a summer wedding. We never thought of it but we may just choose August 8, 2008 for our wedding.
Thanks!

Thank you!
Julie and David, NY



Do you need content for your web sites and Ezines?

Click here for ARTICLES available for re-print

You MUST adhere to the guidelines as posted above.
---
---
VISIT OUR
Discount Bridal Shopping Mall
and Save!
---
---

For complete accessory collections, unique personalized gifts, do it yourself projects and more.
Click Here.
---
---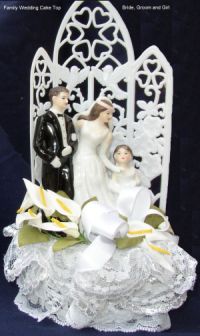 For unique,
family weddings
Click Here.
---
---

For unique, personalized
wedding accessories
Click Here.
---
---

For
personalized gifts
Click Here.
---
---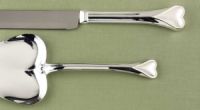 For
silver gifts
Click Here.
---
---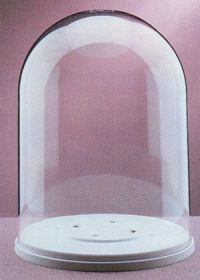 For cake top keepsake dome.
Click Here.
---
---
Links to help you find wedding vendors, professionals and service providers