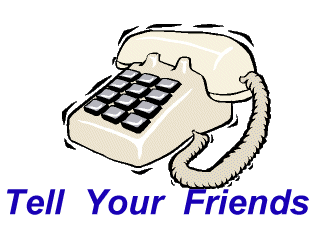 Click here
It's all in
A-Wedding Day.
Search The
Shopping Plaza
Wedding Planning
Questions to ask wedding photographers and videographers

Bride and Groom
---
To read the article - How to choose wedding photographers and videographers
CLICK HERE
Questions to ask the Contact Person:
I bet you never thought there are so many.

Are you a full time photographer - videographer? How many photographers - videographers work with you?
How many photographers - videographers will come?
Do you use a photo assistant?
Can we see wedding photographs taken by the photographer assigned to us?
Are these albums all your work or other photographers' work?
Are these albums the work of the photographers who will actually be at our wedding?
Can you provide us with current references? that is names of former customers you may wish to contact.
Can you provide us with profiles?
How long have you been accomodating weddings?
How many wedding clients have you served this year?
Do you ever anticipate and prepare for the possibility that something will go wrong? How would you handle it?
How many pictures would you recommend? why?
Do you bring sufficient blank videotape cassettes or film for each camera you will be using in case we want more than originally planned?
Will you be able to accommodate special or last minute requests?
What is the latest time frame for making changes?
What are your hours - minimum - maximum?
Will you be able to, and prepared with additional film, should we want you to take more pictures than originally planned?
What do you charge for overtime?
What style of pictures do you produce? Posed also called raditional photography, candid photography, photojournalism,
Do you specialize in any in particular? which? all?
Do you take black and white as well as color pictures?
What kind of equipment do you use? Traditional film camera? Digital camera? Both? combined? Combined means that the photographs are taken with a good film camera then scans the negatives to get digital files.
What kind of flash equipment do you use?
Do you bring back-up cameras and flashes?
Do you have at least two cameras / two video cameras?
Does at least one of the cameras have a Jack for external audio, a headphone jack, an external light, a flip out view screen, an internal camera microphone, an AC power adapter?
Do you carry at least two, fully charged batteries for each camera you will be using?
Do you use a tripod with slow flash exposures in order to balance the flash and room lighting?
Do you use Soft-Focus or other Special-Effect Filters?
Do you use a studio or portrait lighting system?
If so, are there an additional charges?
Do you offer touchups, hand coloring, digital coloring, or any other services included, or are there additional fees for these services?
Do you offer the option of a canvas or muslin background?
How long before the wedding reception will you set up? (Be assured that there will be ample time before the wedding reception to allow for set up and testing of the equipment, lighting and special effects if any.)
Is special effects lighting included in the price?
How soon before the wedding will you go over your procedures with us?
Do you take the formal photographs before or following the ceremony?
Will you be able to attend our rehearsal dinner? What will happen to us if for some reason you have to back out?
How do you interact with the wedding party and guests?
How would you handle it if guests do not cooperate?
What attire will you wear at our wedding?
Will you require a meal?
Do you offer full day coverage?
Do you charge by the hour?
What is the farthest distance you will travel?
Are trvel fees included in the package or are they additional? Can you travel to more than one or two locations?
Do you charge for additional locations?
Do you offer a bridal package? More than one?
Can you customize a package for us and without taking anything out stay within our budget?
What are your rates for the different packages and what are the options available?
Package____________________ options_______________price__________________
Package____________________ options_______________price__________________
Package____________________ options_______________price__________________
Do you include photo albums, is it optional, or do we need to purchase them separately?
Do you provide us with the proofs? If so what size will they be? May we keep them?
Can we view the photographs online via the internet? For how long after the wedding? Do we need a password or login to view them?
What is the time limit for ordering the photographs?
How long after placing the order will we receive the photographs?
Will you get the negatives, or if digital, a CD of your pictures?
How long Do you keep negatives or digital files? How are negatives or files stored? Are there backups of all negatives or files?
What is the cost for additional prints?
Does the price include travel time?
Are gratuities included in the price?
Are taxes included in the price?
Will you be able to purchase additional pictures in the future? For how long?
What additional expenses may be charged? (other than overtime)?
Do you require a deposit?
How much and by when will we need to put down the deposit?
Do you offer any discounts?
Do you accept checks and credit cards?
How many consultations do you provide in your package prices?
Do you offer any guarantees?
Will you provide us with a written contract?
Does the contract include a 3 day cancellation clause?

What are your cancellation terms should we cancel after 3 days?
Do you permit family members and guests take photographs at the wedding? If you plan on guests using disposable or other cameras, be sure to clear it with the photographer ahead of time. Do you carry liability insurance?
Are you bonded?
Are you a member of any professional organizations?
Do you attend workshops, seminars or classes to learn new trends and techniques?
Do we own the copyrights to the photos?
The copyrights issue is VERY important! It is illegal to make copies of a photograph, even your own photograph taken by a photographer you hored and paid, without the expressed, preferably written permission of the photographer. First try to negotiate that YOU'll own the copyrights. If the photographer - videographer insist on owning the copyrights, you'll need a written permission to duplicate any of your wedding pictures. It may seem odd that you'll need permission to copy, scan or even just distribute pictures you paid a professional to take at your own wedding. After all, The nicest way to thank your guests is to add a photo to the thank you note and with today's scanners and color printers you should not need to pay for duplicates. Be sure to secure permission. You'll need it! It is always better to be safe than sorry.

Before you sign any contract, be absolutely sure that you like the photographerd personality and professionalism,
that you will be comfortable working with him or her,
that you like his or her style,
that you are ok with the price,
that you agree with the conditions posed by the photographer
that the photographer agrees with yours.

Once you made your choice, you need to receive a written contract signed by the person in charge, and dated.
The contract must include all of your responsibilities and all of the responsibilities, warranties and guarantees offered by the Photographer - videographer.
Caveat Emptor - Buyer beware! Read each contract very carefully, on, under and above the line. Be sure that you understand it fully and agree with all the terms. If you have questions, concerns, or are uncertain, contact them for clarification.
In most parts of the USA you have 3 days to examin the contract and if you need to, cancel with no penalties.

Copyrights © 2008 All Rights Reserved Nily Glaser, A-wedding Day and Gan Publishing
Permission to re-print
If you would like to add contents to your site, newsletter, or publication, we grant you permission to post this Article and forward it to your friends. You must include all copyrights information, keep each articles AS IS with no additions or deletions, actively hyperlink to A-wedding Day and to any links within the article, and post the entire by-line. Set By Nily Glaser of A-wedding Day right under the title of the article, as a hyperlink.

BYLINE Copyrights © 2008 All Rights Reserved Nily Glaser, Nily Glaser is the founder of A-wedding Day.
A-wedding Day is a very popular Wedding Resource and Information Center, and a discount shopping mall for wedding gifts, supplies and bridal accessories.

Please send us a courtesy copy of your publication and / or the URL and a website link.
Please snail mail a copy of any printed publication using this article to:
A-wedding Day, A Gan Publishing Company
3638 University Avenue Suite # 203
Riverside, California 92501
This is part of wedding planning series on
"How to choose and work with wedding vendors, professionals and service providers".
Click on any of the following links for specific information regarding:
addressing and calligraphy
beauty - make-up, nails and hair
catering- pre-wedding parties, rehearsal meal, reception, other
Do it yourself, make your own - materials and supplies outlets
honeymoon -travel, guided tours, sports, recreation, other
jewelry - engagement ring, wedding bands, wedding jewelry, gifts from bride and groom
officiant - clergy
printers - save the day, invitations, reply cards, programs, place cards, menus, thank you notes
Special touch service providers - Ice Carvers, Poem Writers,
religious site - Church, Synagogue, Temple, Mosque, other
transportation - limo, horse and carriage, taxi, car rental for guests, other
Wedding Accessories
Wedding and guest Accommodations
Wedding Attire - Gowns, Tuxedos
Wedding Cakes
wedding entertainment - Entertainers (Clowns, Comedians etc...)
Wedding Flowers
wedding gift for - best man, maid of honor, bridesmaids, ushers, kids, other
wedding gifts for - family, wedding party, other
Wedding Planners
Wedding Rings
Other important considerations
---
---
VISIT OUR
Discount Bridal Shopping Mall
and Save!
---

We offer complete accessory collections, unique personalized gifts, do it yourself projects and more.
Click Here.
---
---
Links to help you find wedding vendors, professionals and service providers